Watch out for this car in a Mini World feature soon.
The New Animal kit for the Classic Mini is here
only because so many customers hassled us to make it
we hope you like it.
As we have said this kit is not for the shy Mini owner, this is probably the most aggressive kit available for the Mini.
Classic Mini Animal Kit

Front Bumper

200.00

Rear Bumper

160.00

Skirts (built in rear arches)

160.00

Front Arches

160.00

Bought as complete kit

500.00

Also Animal roof spoiler pictures soon.

200.00
The kit comes as a six piece kit as listed above.
Please ask about hybrid kits, if you want to mix and match items from various kits.
Watch out for a feature on this car in Mini World
soon, with new Airbrush work!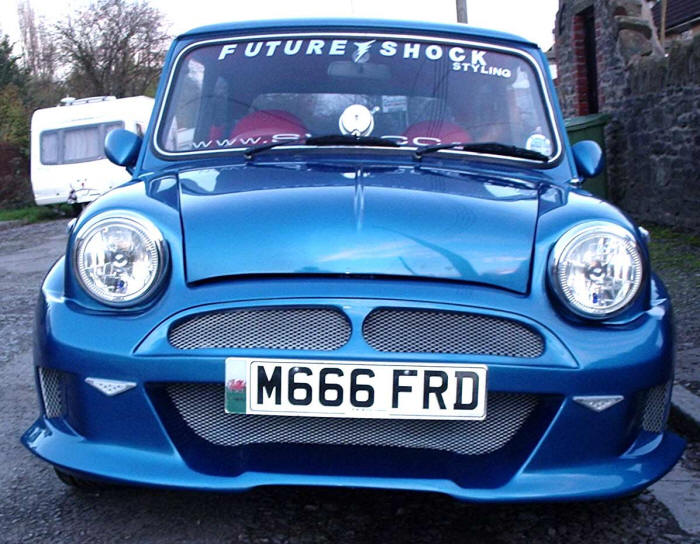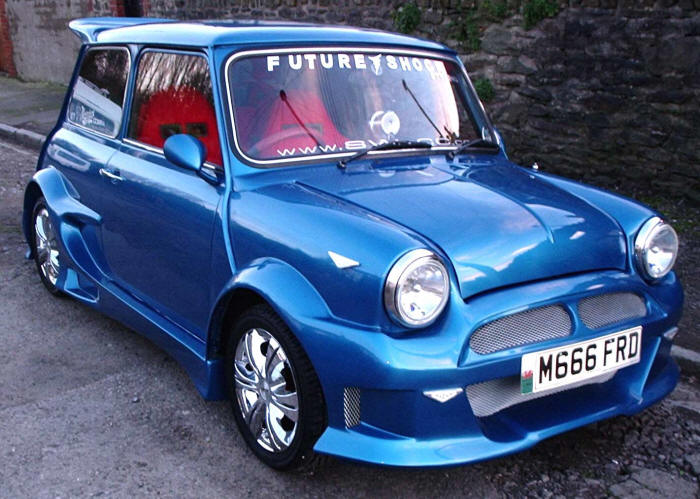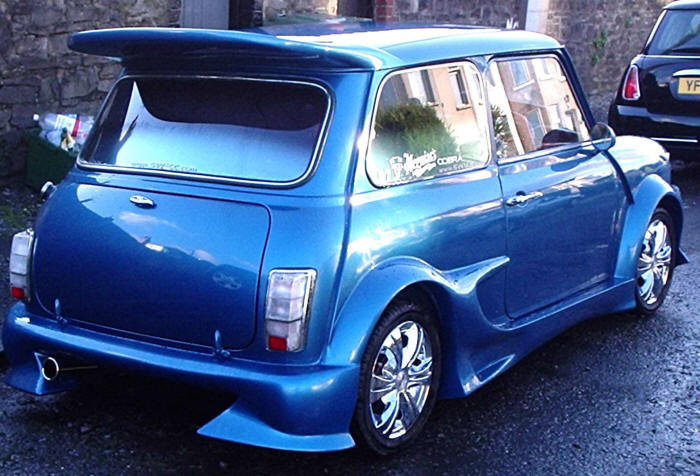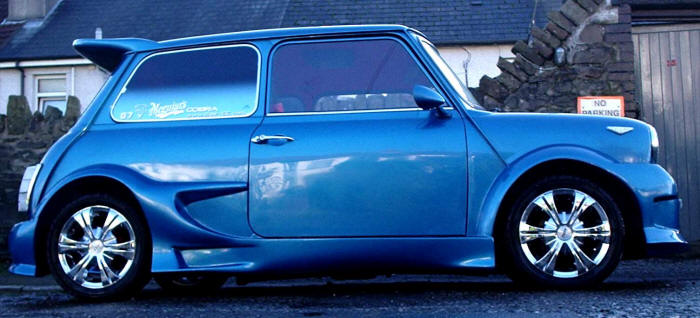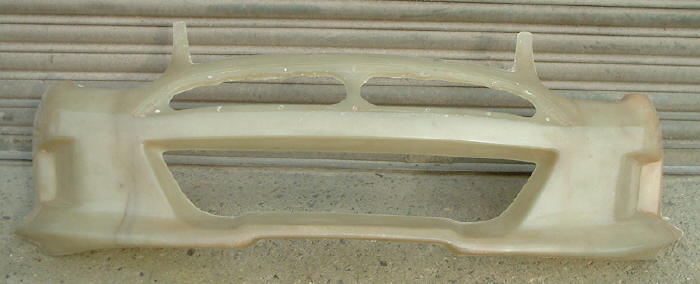 Why buy from us?

Feature after feature after feature in the two mini magazines use our mini products - we cannot remember the last time our products were not pictured somewhere. The fibreglass styling items designed, manufactured, and sold via our company offer features simply not offered elsewhere:
1:-Some of the thickest fibreglass on the market. Whilst our so called competitors (both cheaper and more expensive) sell fibreglass which varies from 1.25-2.5 mm in thickness, the products we manufacture are normally between 4 and 6mm depending on component!!! You know this stuff will not crack, or need re-laminating. Nothing is better value for money.
2:-All items made using first class resin, first grade mat, and top quality primer gel.
3:-All items have been fitted by us to ensure good fit.
4:-All items can be bonded (if desired) to avoid the unsightly gaps, present on other companies products, and which make their kits look like afterthoughts.
5:-Two coats of 100% gel, and two layers of mat ensure durability, and full waterproofing.
6:-If you are in any doubt about the quality or your ability to fit items, then you are invited to come and collect your products.

There is nothing quite like the Animal kit available from any company.